Post-American Paintings (Mid-Atlantis Competition)
2018, acrylic on wood panel, 36x36in
Illustrations for Pigeon: a radical animal reader
Illustrator, 2018
Editor, designer, and illustrator of anthology. Illustrations loosely inspired by essays/literary works within the reader.
Pigeon print version
Hand bound, screen print, risograph print
Layout/Design/Creative Direction/Editing: Gomez 2018
mysterium iniquitatis
Illustrator, digital print, felt, bricks, 2017
PHENOMENAL PHENOMENOLOGY (Omega Man #2): Memento Mori (Again)
Flash, Collage, Midi, 2014
www.lalivechat.com
el rito salvaje (2011)
3 channel video deconstruction of film Cannibal Holocaust (1980, dir. Deodato) sound design featuring samples of original film score by Riz Ortolani and The Strokes "Is This It" view w/Firefox: http://cannibalboom.com/ritosalvaje.html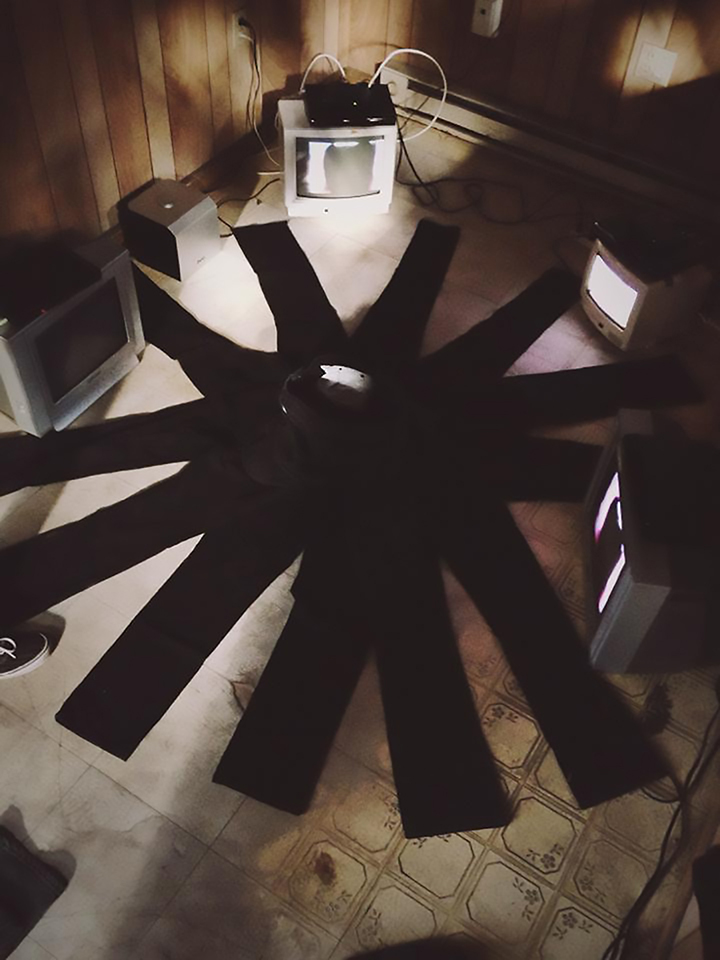 song for time+space
4 channel monitor setup, digital video, audio, and black denim; Richmond Street Art Festival, 2013.